Red Flags to Watch Out for in Your Employment Contract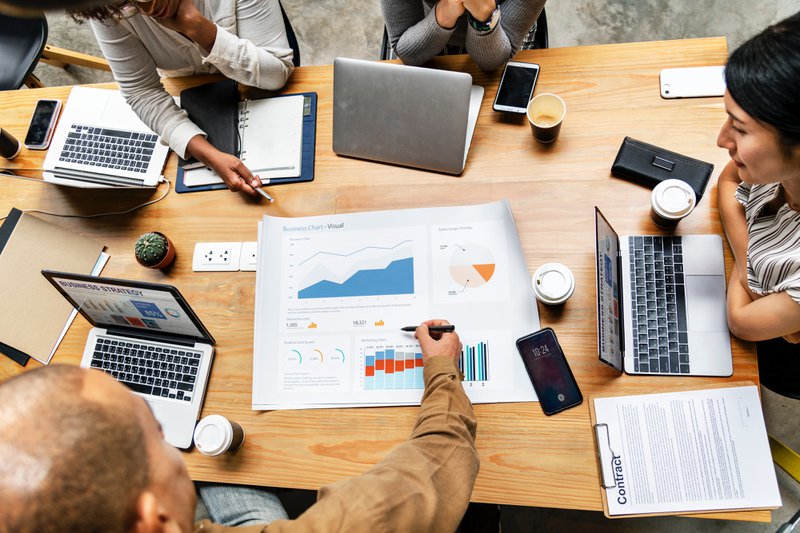 The United States is currently suffering from a labor shortage, which means that candidates have more bargaining power to hold out for higher salaries or leave their current employment to seek higher-paying opportunities.
If you are looking for a new job, now is not the time to enter any door that opens for you. You now have more leverage to ensure that your future place of work treats their employees right, gives fair wages, and provides benefits as the law requires. Now is not the time to be led by your desperation to find work.
Before you sign that employment contract, here are some red flags or potentially unfair terms that you need to watch out for.
Restrictive covenants
Here are some examples of potential red flags that you need to learn more about before signing a contract:
Non-competition is the legal clause or agreement that you will not compete with your employer when you leave the company. Competing with your former employee can mean you are working with their direct competitors or starting your own business that rivals theirs. It also means you agree that you will not be revealing company secrets or proprietary information to third parties during or after your stay in the company. Often, this clause is bound by time, and you might be allowed to do the above examples after a certain period.
Non-solicitation is simply the provision that you will not solicit your employer's clients or customers once you leave the company. It pretty much prevents you from poaching the company's clients after you leave.
Non-disclosure is the clause that prevents you as an employee from disclosing confidential information about the business, its operations, and other pertinent details about the company.
While these clauses are prevalent and naturally come with the territory, you need to read the fine print to have gained a perfect understanding of the breadth and depth of these restrictions. If you find any of the points stifling and the company is not at all open to negotiations, then you might consider that a red flag. Non-disclosure agreements, in particular, have become tools for toxic and abusive work cultures and systems as a way to circumvent accountability, so you want to ensure that you will always have legal recourse should you experience some form of harassment or abuse at work.
Liability and indemnity
Some companies, especially if employees are constantly exposed to potentially dangerous or hazardous workplace conditions, usually add liability clauses to pin down how much a party will shoulder responsibility if something goes wrong. For example, contracts for construction companies often add liability and indemnity clauses to ensure that the company owner or contractor is somehow protected from lawsuits or losses due to negligence.
If you are working for a company where you will be exposed to any elements that might endanger your health or safety, don't be too quick to sign the contracts. Consider having a personal injury lawyer look over the contract first to ensure that you're not signing away your right to proper compensation or recourse if anything bad happens to you while at work. Under the Occupational Safety and Health Administration (OSH) law, the onus is on business owners and employers to provide a safe place of work for their employees, so you don't want to sign away that basic right when taking on a new job.
Ownership of work
If you are a software developer or a creative professional and plan to join a bigger agency, you need to ensure that your contract states who will own any of the work you produce. The employment contract should state who owns your finished projects and whether the company or you will have the right to sell whatever projects you finish once your employment is over. You also need to clarify if you would be allowed to use your works as part of your portfolio if you leave the company one day.
Penalties
Another part of the employment contract you need to check repeatedly is the penalties or the provision that specifies who will be responsible if the contract is broken and how much each party will have to shell out or receive. You also need to double-check if there is such a thing as a "cure period" defined within the fine print.
If you are stuck in your job, you need to ensure that the terms are fair to you and only agree to conditions required by law. Good luck!

Buying leads is a great way to grow your business, but it can be tricky, with so many marketing channels and options, it's hard to know where to start and
An EB-1 visa provides people with great academic or work achievements to immigrate to the United States Permanently. When granted this visa, these people U. S. documents like driver's license,
Gift cards are a versatile and convenient way to give a loved one a present. They can be used to purchase almost anything, and they take the guesswork out of